Disney held its Investor's Day conference yesterday and among the major news was the announcement of ten Star Wars series and two feature films in production for release over the next few years. After infamously put all Star Wars feature films on hold after the disappointing performance of Solo: A Star Wars Story, Disney finally revealed details about projects that have been in development since then.
At first, ten series may seem like a whole lot of content. However, we do not know whether these shows will be ongoing or simple one-shot mini-series.
The Acolyte
Created and run by Leslye Headland, The Acolyte will take place in "the final days of The High Republic Era". It will feature "shadowy secrets" and "emerging Dark Side Powers".
Speculation: This is the first live-action production to tie in with The High Republic Era, as the rest so far are books and comics. It would make sense that it be the highest-profile entry. As far as content, we know this will be female-centric with a lot of action and fighting. Perhaps a Star Wars version of The Man in The High Castle or Jack Ryan?
Ahsoka
Many fans speculated that the introduction of Ahsoka in this season of The Mandalorian was actually a backdoor pilot to a standalone series. That speculation seems to be correct as Rosario Dawson will pick up the lightsabers again to play the title role. Jon Favreau and Dave Filoni will serve as showrunners just as they have been for The Mandalorian.
Speculation: It is official that this series will take place concurrently with The Mandalorian. Thus, it looks like Ahsoka's quest to find Grand Admiral Thrawn will be a major story arc. If we get Thrawn in person, will we get other characters from Clone Wars or Rebels? Sabine? Ezra? Rex? The possibilities are nearly endless.
Andor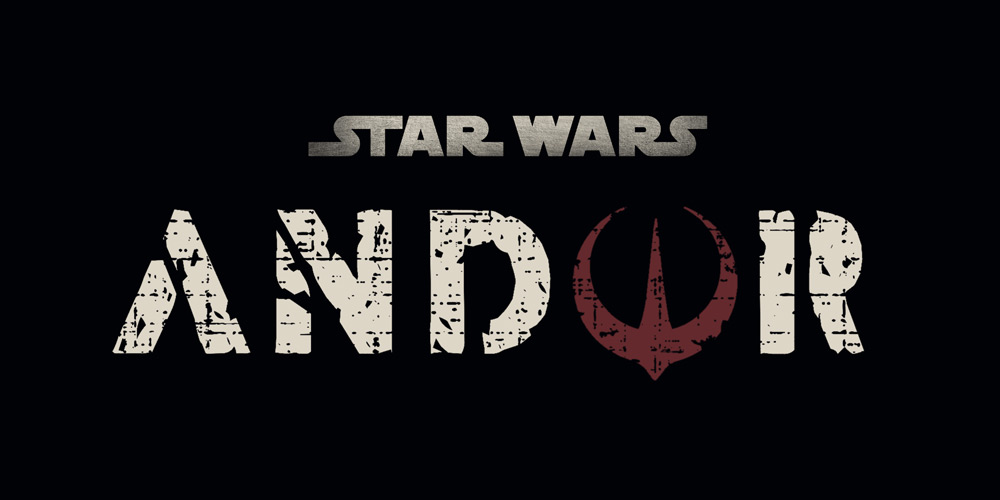 The long-rumored series centered around Cassian Andor has finally gone into production. Diego Luna returns as the title character. Disney released the following "sizzle reel".
Speculation: Obviously we know Andor's fate in the Rogue One feature film. Since the character's future is known, it's a pretty safe bet this will be a one-and-done mini-series.
The Bad Batch
One of the fan-favorite stories to come out of the final season of The Clone Wars was The Bad Batch story. Their own series was announced a few months back. Now, Disney gave Clone Force 99 a sizzle reel.
Speculation: Thankfully, this clearly looks to be a continuation of The Clone Wars style. The Emperor clearly announced the formation of The Galactic Empire, which means this show will take place during and after Revenge Of The Sith. Could The Bad Batch go rogue? Could they become The A-Team In Space led by Space Rambo?
A Droid Story
Another surprise announcement was A Droid Story. The series will introduce "a new hero" who will be guided C-3PO and R2-D2. Industrial Light And Magic will also be involved in the production alongside Lucasfilm Animation.
Speculation: It is not clear whether this will be a series, a movie, or simply a special. That said, the fact that ILM is involved would point to this being more than a simple animated project. This likely will be an eye-popping show with very high-quality visual effects. It's also a safe bet Anthony Daniels will be along for the ride as well. Old school fans may also expect nods to the 1985 Droids animated series.
Lando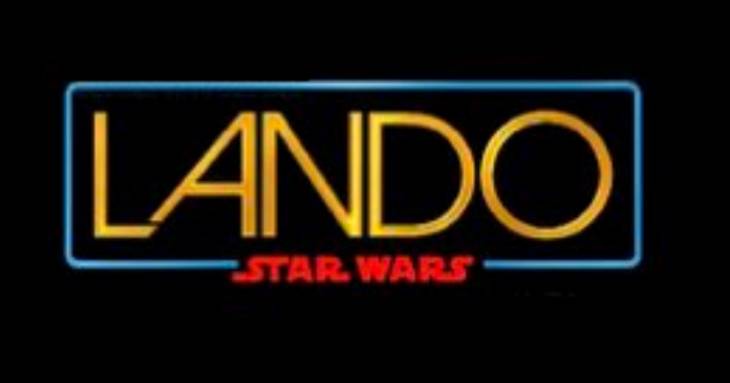 A surprise series announcement was Lando. The series will be run by Justin Simien, perhaps most famous for the Netflix comedy Dear White People. A sizzle-reel was shown live at the conference, but it was not shown online.
Speculation: No actors were announced, but it's hard to imagine a story about Lando Calrissian that does not involve Billy Dee Williams. There was a carrot dangled at the end of The Rise Of Skywalker where Lando was offering to help Janna find her family history. Personally, I'd like to see a show in the vibe of The Young Indiana Jones Chronicles which would see Billy Dee start each episode reflecting on a time in his past, whether it be a journal entry, or making small-talk with fellow New Republic brethren at a cantina. Then the episode would fade into the past where we get young Lando acting out the rest of the adventure.
Obi-Wan Kenobi
Not only was this show long-rumored, but it was also announced in the summer of last year. Now, over a year later, we have an official starting date of March 2021. Perhaps the most shocking announcement was the return of Hayden Christensen to the role of Anakin Skywalker/Darth Vader.
Speculation: Christensen had been speculated for some time. How he would fit in was also speculated heavily. Flashbacks? Force visions? Since he was specifically announced as Darth Vader, it looks like we will get scenes of an unmasked Vader in his castle and healing chambers. Will we get maskless Vader still in the suit? Or could we get full-on "Torso Boy Anakin"? We'll probably have to wait until 2022 to find out.
Rangers Of The New Republic
The other show developed by Jon Favreau and Dave Filoni will also take place during The Mandalorian. No premise or characters were announced. Also, all three series will cross over at some point.
Speculation: Since this is set during The Mandalorian, it seems likely that other characters introduced on that show will carry over to this one. Could we get Cara Dune as The Marshal with other Rangers serving under her? No matter what happens, it seems like this will continue the sci-fi western vibe that The Mandalorian perfected.
Rogue Squadron
Patty Jenkins will direct the big-screen adaption of the famous X-Wing Squadron. No other major details were given.
Speculation: No timeframe was given for the feature film. Empire Era? Post-Return Of The Jedi? Sequel Trilogy Era? The books and comics are all considered "Legends" and non-canon, so it would be hard to expect Wedge Antilles or Luke Skywalker to show up. That said, with the wonders of De-Aging and Deepfake technology, nothing could truly be impossible.
Visions
This series was presented as an anthology anime series by 10 different anime creators. Japanese studios will produce the shorts, not Lucasfilm directly.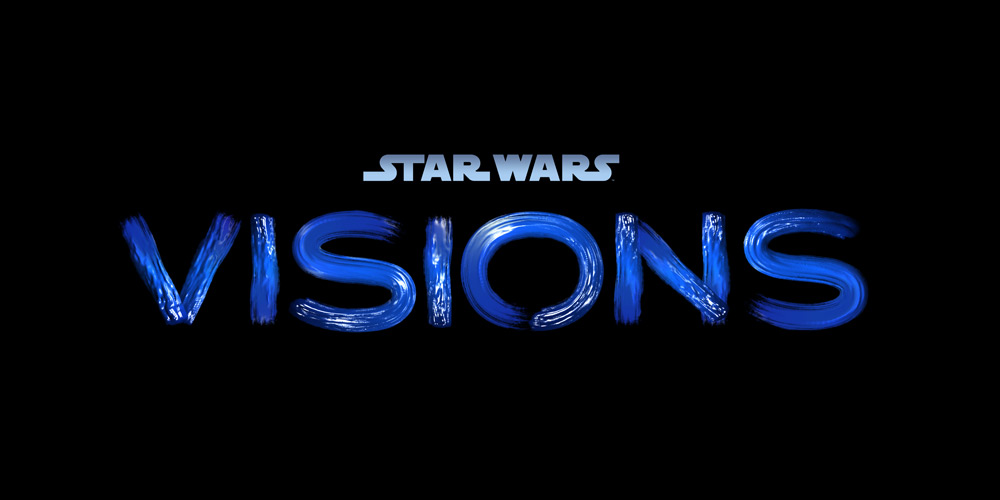 Speculation: Anthology style series can be hit and miss when multiple creators are involved. Even in Star Wars, this goes back to the days of the collected short story volumes such as Tales From The Mos Eisley Cantina. Something like this requires a "wait and see" approach.
Untitled Taika Waititi Feature Film
No summary was given as far as any premise. The update was that Taika is currently writing the film and everybody is excited about it.
Speculation: Waititi has already dabbled in Star Wars with The Mandalorian where he not only supplied the voice of IG-11, but also directed the season finale. His previous work on Thor: Ragnarok shows his eclectic nature which certainly can fit in the Star Wars Galaxy.
Conspicuous By Their Absence
Rian Johnson Film: Johnson was announced as writing and directing his own trilogy after The Last Jedi that was to have no connection with The Skywalker Saga. No other information has surfaced since then. It looks like we'll see Knives Out 2 long before this trilogy sees the light of day.
Kevin Feige Film: Feige, who's most famous for being the guru behind The Marvel Cinematic Universe, was announced to produce a standalone Star Wars film. Again, no major details have surfaced since the announcement.
Boba Fett Series: A Boba Fett movie was rumored years ago. Rumors changed to a series in the wake of The Mandalorian's success. It's possible that Boba may get the 11th series, but it's more likely he will be part of the two spinoff series talked about above.
Underworld: Star Wars Underworld was announced shortly before the sale to Disney. 50 scripts were allegedly written. Alas, there hasn't been a peep regarding this series since the sale was made official.
Detours: Another animated comedy series, Detours, was also announced before the Disney sale. Multiple episodes were produced, with an episode even getting leaked online.
What do you think of these announced series and movies? Sound off below!